Facebook App Development
We shape up your idea into a Revolutionary App
Gain record-high mass reach with Facebook Apps Development Company in Dubai UAE
From its very inception, Facebook has been a horizonless social media platform that aspired to surpass the limits of a mere communication tool and serve users in diverse ways, with a goal to influence lives positively, by all means possible. This intent of Facebook is clear by its support for custom Facebook apps that allows businesses to interact directly with their customers.
In accordance with the goal of Facebook trying to simplify marketing platform for general public, we at FuGenX Technologies – the leading Facebook apps development company in Dubai – focus on building Facebook applications that provide your business with a very feasible means to market and sell your products & services much more effectively by allowing customers to avail your services with a few taps or clicks. Our team of Facebook apps developers in Dubai acknowledge the distinct nature of Facebook apps and duly consider the aspects that make a Facebook app different from a conventional app. Consequently, the Facebook apps we develop always succeed at helping our clients' businesses reach the best of their potential.
Marketing Simplified, with Facebook apps
Although the role of Facebook is seemingly limited to communication, the components of it like Facebook apps expand the functional capabilities of the platform by a much higher degree. Also, when it comes to comprehensiveness and ease of use, Facebook application development is are easy to create and have least complicated interface. However, the reason why Facebook apps development is preferred over conventional ones like Android apps development, iOS apps development is that they work just like web apps and take no room on your phone's internal storage.
As the top rated Facebook Apps Development Company in Dubai, our motto in creating Facebook apps is simple: keep it as simple as Facebook wants it to be. Capable of working with the immeasurable user database of Facebook, the apps we build are user-friendly, customer-centric, and most importantly, personalized. Leverage our Facebook app development services in Abu Dhabi, Sharjah, Al Ain, Ajman and all the major regions in the Middle East to unlock the true potential of your business' official Facebook page.
What makes FuGenX the best Facebook App Development Company in Dubai UAE
Full range of features based on business requirements
Highly-competitive with conventional apps
Full integration with Facebook CRM
Facebook Lead Ads Integration
Instant troubleshooting
User-friendly interface
Tailored for Facebook
24×7 active servers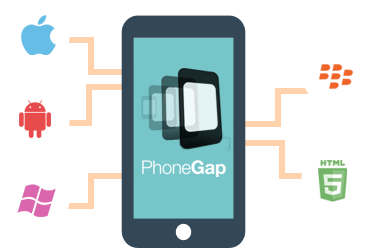 Our portfolio
We have a long list of happy and successful clients.
Al Ansari Exchange
Dubai, UAE
The new app has tons of great features, like sending money using QuickSend, multiple payment modes, instant transfer or normal, currency calculator, rate notification, branch locator, navigation, and more refined controls on sending money (to name a few…).
Al Ansari Exchange is one of the biggest exchange companies in the UAE that deals with the currency exchange and remittance service requirements.
Abar Hail Water
Kingdom of Saudi Arabia
Abar Hail helps the public of the Kingdom of Saudi Arabia order Abar bottled drinking water through their mobile.
The app allows to choose between various delivery locations, the date and time of delivery. Customers can pay through cash on delivery or online. The app represents Abar Hail Water company.
BYJU'S Classes
India & Rest of World
BYJU'S was founded by Byju Raveendran in 2008 and the company currently operates in eight prominent cities of India, including Delhi and Mumbai.
Classes Mentor App helps the parents understand the improvement and progress of their child on the go. It has been designed by a group of IIT & IIM Alumni.
Big Basket
India & Rest of World
Big Basket is India's largest online supermarket, headquartered in Bangalore. It sells over 14000 products of different categories, including fruits, vegetables, grocery and staples.
Big Basket operates in all the prominent cities of the country, including Mumbai, Delhi and Chennai. Big Basket was founded by five passionate entrepreneurs.
Testimonial

Eyad A
FuGenX is our Mobile App development partner. We are happy to give this testimonial that we are extremely happy with FuGenX delivery service and processes. FuGenX recently helped us in developing application on geo-location based Advertisement solution for Etisalat. We strongly recommend you to use FuGenX services for your Software development needs
Eyad A
CTO - BEGLOBE, Dubai

BR Srinivas
Thanks to FuGenX for partnering with us in developing an Android based program called "Trip Manager". FuGenX team's innovation & professional approach helped us build this application with advanced, customized features & high security controls. We truly appreciate all the untiring efforts put in by FuGenX's team.
BR Srinivas
Vice President, Praxair, Distribution, Customer Service Group & Package Ops Excellence

Byju Raveendran
FuGenX team showed a good understanding of our functional requirement s & there after conceptualized, designed , tested & delivered the project within the set time frame & costs. We appreciate all the untiring efforts put in by FuGenX team to make this project successful and there after sustain this with great support coming from their side.
Byju Raveendran
Byju's Classes, Director
News and releases
Check out our news and releases. Perhaps you will find useful information for you.