iOS Apps Development
We shape up your idea into a Revolutionary App
Bring your app idea to fruition with best iOS app development company in Dubai UAE
Every year, the pre-launch hype of an iOS device says a lot about how the world anticipates the range of Apple devices. At FuGenX Technologies, we believe that along with the hype, it is imperative to create new and updated iOS solutions to keep updated with the latest mobile technology.
We, as the leading iOS app development company in Saudi Arabia, Dubai, understand how important it is to adapt and develop trends and that gives us uniqueness. Our mobile application development company provides tailored mobile application solutions for an end-user experience that leaves a lasting impression on customers, thus allowing you to increase your customer base and retain it at the same time.
Our goal is not to limit your success in locating you in app distribution stores; our leading mobile app development company hopes to help you maintain your hard-earned success. We are a team of project managers, testers and iPad app developers in Dubai who excel in developing mobile applications and make your dreams come true.
Experience iOS like never before
We're telling you a lot about how and what our iOS application developers do differently. I can also give you some examples of this. But we want to keep it simple; our iPhone app development services bring you the best in your thinking with an unparalleled strategy and an abundance of current tools to go with it.
We have earned a reputation as one of the most valuable and top 10 iOS app development companies in Sharjah, Dubai, Abu Dhabi, Al Ain, Ajman and affiliates. Some of the languages and tools we use to develop mobile applications include Xcode, Objective C, Swift 4, C ++, JavaScript, HTML5, Ruby and more, for developing mobile apps and better iOS mobile applications.
But it is not the number of tools we use that we call our strength; it is our experience in using a suitable tool for each unit of your iOS app to chisel it to perfection.
iOS devices we create solutions for:
Apple has a huge range of devices and our iOS website designer and developers have immense experience in fitting things like glove for every device. Our top mobile app development company has observed the evolution of iOS, which has helped us learn about the implications of creating compatible and cost effective iOS apps for each type of iOS app stores, such as:
Salient features of our iOS app development
True optimization for each iOS device
Agile methodology in development
Hand-picked iOS SDK tools
Impeccable functionality
Impressive UI and UX
Testing to the core
Unit testing
Tools we use for iOS app development services
Our portfolio
We have a long list of happy and successful clients.
Al Ansari Exchange
Dubai, UAE
The new app has tons of great features, like sending money using QuickSend, multiple payment modes, instant transfer or normal, currency calculator, rate notification, branch locator, navigation, and more refined controls on sending money (to name a few…).
Al Ansari Exchange is one of the biggest exchange companies in the UAE that deals with the currency exchange and remittance service requirements.
Abar Hail Water
Kingdom of Saudi Arabia
Abar Hail helps the public of the Kingdom of Saudi Arabia order Abar bottled drinking water through their mobile.
The app allows to choose between various delivery locations, the date and time of delivery. Customers can pay through cash on delivery or online. The app represents Abar Hail Water company.
BYJU'S Classes
India & Rest of World
BYJU'S was founded by Byju Raveendran in 2008 and the company currently operates in eight prominent cities of India, including Delhi and Mumbai.
Classes Mentor App helps the parents understand the improvement and progress of their child on the go. It has been designed by a group of IIT & IIM Alumni.
Big Basket
India & Rest of World
Big Basket is India's largest online supermarket, headquartered in Bangalore. It sells over 14000 products of different categories, including fruits, vegetables, grocery and staples.
Big Basket operates in all the prominent cities of the country, including Mumbai, Delhi and Chennai. Big Basket was founded by five passionate entrepreneurs.
Testimonial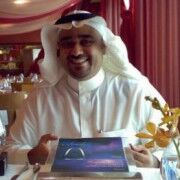 Eyad A
FuGenX is our Mobile App development partner. We are happy to give this testimonial that we are extremely happy with FuGenX delivery service and processes. FuGenX recently helped us in developing application on geo-location based Advertisement solution for Etisalat. We strongly recommend you to use FuGenX services for your Software development needs
Eyad A
CTO - BEGLOBE, Dubai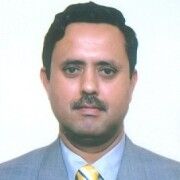 BR Srinivas
Thanks to FuGenX for partnering with us in developing an Android based program called "Trip Manager". FuGenX team's innovation & professional approach helped us build this application with advanced, customized features & high security controls. We truly appreciate all the untiring efforts put in by FuGenX's team.
BR Srinivas
Vice President, Praxair, Distribution, Customer Service Group & Package Ops Excellence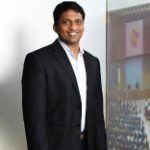 Byju Raveendran
FuGenX team showed a good understanding of our functional requirement s & there after conceptualized, designed , tested & delivered the project within the set time frame & costs. We appreciate all the untiring efforts put in by FuGenX team to make this project successful and there after sustain this with great support coming from their side.
Byju Raveendran
Byju's Classes, Director
News and releases
Check out our news and releases. Perhaps you will find useful information for you.